Clients
Paragon Planners specializes in territory management concentrating on scheduling, marketing, administrative support, event planning and execution. Build stronger relationships with your clients by adding one more point of contact and personality to your team.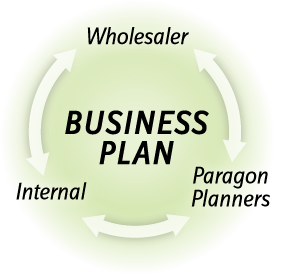 More appointments with the right people means more relationships with the right people
More relationships with the right people means more business
More time available for planning, follow up and relationship building means peace of mind
Please read below to hear from our clients directly:
"I have worked with Paragon Planners since their inception, and I can say without hesitation that the impact they have had on my business has been remarkable. Without fail, my calendar is filled with meetings with the right people, and I am never taken by surprise. My scheduler, Angie, has been wonderfully easy to work with and provides consistent feedback and territory insight. I look at Paragon as a trusted business partner that has virtually eliminated the stress that goes with trying to fill a solid week of appointments and has dramatically increased both my capacity and efficiency. They are professionals in the truest sense of the term."
John L. Phillips, Senior Vice President
"Wholesaling is a demanding job that requires operating your territory in the most efficient and effective manner. More important, it is imperative that we stay in front of our producers and prospects as much as possible. Finding great team members that can take some of the demands off our shoulders is critical to our success.
I have worked with Paragon Planners over the last six years. One of the most important characteristics that I have come to appreciate while working with Paragon Planners is they have worked extremely hard in introducing me to the best schedulers based on my needs, demands, expectations and not to mention personalities characteristics. Lets face it, scheduling can be extremely challenging in the competitive business of wholesaling. Working with the right scheduler is imperative to reach our goals and take our business to the next level. Paragon Planners and their team of schedulers have become an integral part of my business as well as many of my peers and colleagues over the years. I would recommend their services to any wholesaler who is serious about taking their business to the next level."
Brandon Pacheco, Regional Vice President
"I have worked with Paragon Planners and Cheryl for over four years and consider her to be one of the finest individuals in the field. She is committed to excellence and is always the consummate professional. Her exceptional work ethic and people skills have definitely been a tremendous asset to my career."
Steve Shore, Regional Vice President
"Michelle's skills go far beyond her willingness and ability to merely pound the phones hard and crank out as many dials as possible. She always knows who she is going to be calling every day, the times we have holes, and the locations. The Midwest can be difficult at times due to long drives between appointments. I am amazed at her accuracy in scheduling appointments and the precision of the drive times. Michelle has always been patiently and politely persistent with me to make sure she gets the information she needs to do her job well. I think we would all agree that communication is a prerequisite to success at what we do, she has it down!"
Alex McGillivary, Assistant Vice President